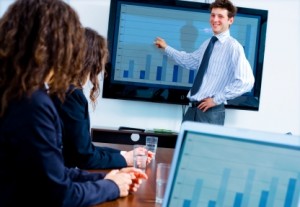 Tomorrow, I judge a series of presentations in a business case competition.
This is where students bring to bear all of their business acumen in a public demonstration of their abilities to collaborate across a range of sub-disciplines in business.
This includes finance, marketing, operations, accounting, and strategy.
It is a tough but necessary rite of passage for the best of students.  I look forward to the presentations and will review them in this space later in the week.
As a precursor, let me explain the concept of a business case competition and its parameters.
The Business Case Competition
The business case competition is an event in which business teams deliver business presentations, competing against other teams in front of a team of judges.  Teams display how quickly, thoroughly, and skillfully they can ingest a case, analyze it, and then present their conclusions and recommendations to a panel of judges.
Business case competitions vary greatly in the details, and they are quite similar to business plan competitions.  They do have a standard format and purpose.
The idea behind such competitions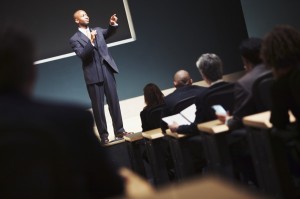 is to provide a standard case to competing teams with a given time limit and then to rate how well the teams respond with analysis, recommendations, and a presentation of same.
Each team is judged independently how well it handles the assigned case and presents its analysis and recommendations.
All teams compete under the same conditions of time limit and specific rules.
Competitions can be internal to the Business School or involve teams from several different schools.
At times, teams engage in several rounds of competition, with the final round typically judged by outside company executives.
No Time for Modesty or Mediocrity
The Case Competition is your chance to demonstrate a wide range of corporate business skills in a collaborative effort.  You receive recognition, valuable experience, sometimes monetary reward, and perhaps an open door to corporate employment.  The competition is a showcase for your skills.
You can also win anywhere from $1,000 to $75,000 in a single business case competition.
Click for more information on how to deliver Especially Powerful Business School Presentations and learn the key secret techniques of how to win the business case competition.