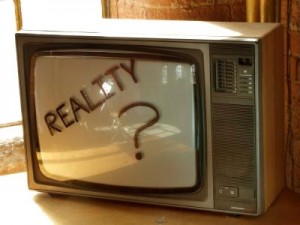 No, I've never heard you speak or deliver a presentation, but judging from what I hear in the classroom, in the elevator, on the subway, and in the campus coffee shops, the odds are good that your speaking voice is pinched and smaller than it ought to be.
This results from many influences in our popular culture that, within the last decade or so, have urged on us a plaintive, world-weary whine as voice-of-choice.
High-pitched.  Small.  Weak.  Unpleasant.  Pinched.  Nasal.
Raspy.
A voice from reality television.
A cartoon voice.
Cartoon Speaking Voice
The cartoon speaking voice is more prevalent than you might imagine.
It is sometimes called the puberphonic voice, and this is not meant as a compliment.
Several reasonably-known celebrities have cartoon speaking voices, and they usually dwell in the wasteland of daytime television.
One cartoon voice belongs to someone called Kelly Ripa, who participates on a show called "Live with Regis and Kelly."  This ABC Network television program, an abysmal daytime offering, serves up Ms. Ripa not for her voice, but for other attributes.
This show is worth watching, once, if only to hear Ms. Ripa's slam-on-the-brakes whine.
Two other champions of the squeaky, whiney cartoon voice are people who appear to have achieved a degree of questionable fame for all of the wrong reasons:  Kim Kardashian and Meghan McCain, who appear on television for some reason unknown to all but the producers of the shows they inhabit.  Commonly called "divas," their voices are barely serviceable for even routine communication.
Granted, these young women are not delivering business presentations, but their negative influence has infected an entire generation of young people who do deliver presentations.  They embody all that is wrong with regard to delivering powerful presentations.  If this sounds harsh, it is meant to be.  They exhibit habitual pathologies of the worst sort.
Where do these people learn to speak this way, in this self-doubting, self-referential, endlessly qualified grinding whine?
One culprit appears to be the Disney Channel, inculcating a new generation of young folks into the practice of moron-speak.  As well, numerous other popular young adult shows occupy the lowest rung of the speech food chain, passing on lessons in weak voice and poor diction.
Reality TV Infests Everything
Most anywhere, you can hear people who talk this way.  They surround us.
Next time you stand in line at the convenience store, listen to the people around you.  Focus on the voices.  Listen for the trapped nasal sound, the whine of precious self-indulgence.  Or the sound of a voice rasping across vocal cords at the end of every sentence.  A voice fry that has no force.  No depth.
A voice you could swat away as you would backhand a fly.
I often hear this cartoon speaking voice in the elevator as I commute between my office and classrooms.  Elevator conversations are often sourced from lazy, scratchy voices.  These voices are ratcheted tight in the voice box with barely enough air passed across the vocal cords.  What do I mean by this?
Let's have an example.  Two young ladies entered my elevator the other day (any day, really), and one chattered to the other about her "boyfriend" and his despicable antics on "Facebook."  It was heinous.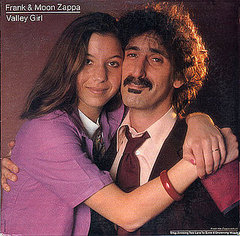 I shifted eyes to the owner of this raspy voice whose favorite word in the English language was quite evidently "like."  Everything was "like" something else instead of actually it.  And apparently "totally" so.  Ya know?
"Like.  Like.  Like.  Totally!  Like.  Like.  Like.  Totally!  It was like . . . ummmm. . . okay . . . whatever.  Ya know what I mean?"
She fired them out in machine-gun fashion.  A verbal stutter and punctuation mark, apparently unsure of anything she was saying.  Her voice was a lab experiment of bad timbre.  It cracked and creaked along, word after squeaky word.
A pickup truck with a flat tire flopping along to the service station.
The air barely passed over her vocal cords, just enough to rattle a pile of dry sticks.  Not nearly enough air to vibrate and give pitch and tone.  No resonance came from the chest.  Her cartoon speaking voice rasped on the ears.
Every sentence spoken as a question.
Dum-Dums . . .
Two major problems surface here.  First, the cracking and grinding sound, which is at the very least, irritating.  Second, the primitive infestation of what I call "dum-dums."
Dum-dums are moronic interjections slipped into  virtually every sentence like an infestation of termites.
"Like.  Totally!  Ya know?  Ummm.  Like.  Totally!  It was like, okay, you know . . . ya know?  Ummm.  Whatever."
Dum-dums right off the Disney Channel.
Be honest and recognize that adults don't speak like this.  And if you choose to speak like this, you will never be taken seriously by anyone of import considering whether to give you responsibility.  Cartoon voice peppered with Dum-dums gives the impression that you have nothing worthwhile to say, and so you fill empty air with dum-dums.
Dum-dums result from lazy thought and lazier speech.  It started on the west coast as an affectation called "Valley Speak" and has seeped into the popular culture as relentlessly as nicotine into the bloodstream.
Exaggeration?  No, it's a voice you hear every day.
Listen for it.  Maybe it's your voice.
Your Ticket to Failure or a Chance for Redemption
In the abstract, there is probably nothing wrong with any of this if your ambitions are of a lowest common denominator stripe.
If you're guilty of this sort of thing, in everyday discourse you can probably get by with laziness, imprecision, and endless qualifying.  The problem arises when you move into the boardroom to express yourself in professional fashion to a group of, say, influential skeptics who wait to be impressed by the power of your ideas and how you express them.
Cartoon Speaking Voice infested with Dum-dum words – this debilitating pathological combination destroys all business presentations except one – a pitch for yet another moronic reality TV show.  You cannot deliver a credible business presentation speaking this way.  You are toast before you open your mouth.
Badly burned toast.
But the good news is that all of this is reasonably easy to correct – if you can accept that your voice and diction should be changed.
If you recognize that you have a Cartoon Speaking Voice and that you pepper your speech with dum-dums, ask yourself these questions:  Why do I talk like this?
Why can't I utter a simple declarative sentence without inserting dum-dums along the way?  Why do all of my sentences sound like questions?  Do I really want and need to sound like this – a ditz – just because the people around me can't express themselves except in staccato dum-dums with a cracking voice?
Sure, You Can Hang on to that Bad Voice!
Deciding to change one's voice is a bold move that takes you out of your current cramped comfort zone.  But you don't have to do it!
Nope, don't change a thing!
If you recognize that you have a Cartoon Speaking Voice, and you are comfortable slathering your speech with Dum-Dums, and you see no reason to change just because someone recommends it, well then . . . keep on keepin' on!  Sure, it's okay for your inner circle of chatterers.  Relish it.  Hang onto it, and don't even give a backward glance.
Let 1,000 dum-dums flourish!
But do so with the clear-eyed recognition that Dum-Dums make you sound like a moron.
You make a conscious choice.  Dum-Dums make you sound like a reality TV show lightweight unable to utter an original thought or even speak in complete sentences.  You sacrifice personal competitive advantage so that you can continue to . . . do what?
Recognize that if you want to succeed in an intensely competitive business climate, you should consider leaving Disney Channel behind.
When you want to be taken seriously in a business presentation . . . speak like an adult.
For more on improving your professional presence and rid yourself of cartoon speaking voice, consult The Complete Guide to Business School Presenting.