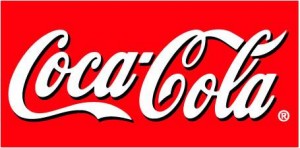 Let's look at one of the pathologies of the bad business presentation – the poor stance of the speaker.
A wholly unsatisfactory stance infests the business landscape, and you've seen it dozens of times.
You see it in the average corporate meeting
You see it in the after-dinner talk, finance brief, or networking breakfast address.
While unrelenting positivity is probably the best approach to presentation improvement, it helps at times to see examples of what not to do.  This is especially true when the examples involve folks of lofty stature who probably ought to know better.
The Emperor's Bad Business Presentation
If they don't know better, this is likely a result of the familiar syndrome of those closest to the boss not having the guts to tell the boss he needs improvement.
The speaker stands behind a lectern.
The speaker grips the lectern on either side.
The speaker either reads from notes or reads verbatim from crowded busy slides projected behind him.
The lectern serves as a crutch.  The average speaker, whether student or corporate VP, appears afraid that someone might snatch the lectern away.
Many business examples illustrate this, and you've probably witnessed lots of them yourself.
Let's take, for instance, Mr. Muhtar Kent, the Chairman of the Board and CEO of Coca-Cola.
Video rated PG-13:  violence done to speaking skills
Mr. Kent appears to be a genuinely engaging person on occasions where he is not speaking to a group.  But when he addresses a crowd of any size, something seizes Mr. Kent.  He reverts to delivering drone-like talks that commit virtually every public speaking sin.
He delivers excruciatingly bad business presentations.
He leans on the lectern.
He hunches.
He squints and reads his speech from notes in front of him.  When he does diverge from his speech, he rambles aimlessly.
In the video below, Mr. Kent delivers an October 2010 address at Yale University.  He begins badly with a discursive apology, grips the lectern as if it might run away, does not even mention the topic of his talk until the 4-minute mark, and hunches uncomfortably for the entire 38-minute speech. Have a look . . .
Successful C-Suite businessmen and businesswomen, such as Mr. Kent, are caught in a dilemma – many of them are terrible presenters, but no one tells them so.
No one tells them, because there's no upside in doing it.  If you worked for Mr. Kent, would you tell him so?  Of course not.
Moreover, many business leaders believe their own press clippings.  They invest their egos into whatever they do.
It becomes impossible for them to see and think clearly about themselves.  They tend to believe that their success in managing a conglomerate, in steering the corporate elephant of multinational business to profitability, means that their skills and judgment are infallible across a range of unrelated issues and tasks.
Such as business presenting.
And this is why you see so many bad business presentations by so many smart and powerful people.
Mr. Kent is by all accounts a shrewd corporate leader and for his expertise received in 2010 almost $25 million in total compensation as Coca-Cola CEO and Board Chairman.  But he is a poor speaker.  He delivers a bad business presentation, but . . .
But he has great potential that will probably never be realized.
And this is tragic, because many business leaders like Mr. Kent could become outstanding speakers and even especially powerful advocates of their businesses.
The Bad Business Presentation Curse
As it stands now, executives such as Mr. Kent exert an incredibly insidious influence in our schools and in the corporate world generally.
Let's call it the "hem-of-garment" effect.
Those of us who aspire to scale the corporate heights imitate what we believe to be winning behaviors.  We want to touch the hem of the garment, so-to-speak, of those whom we wish to emulate.
Because our heroes are so successful, their "style" of speaking is mimicked by thousands of young people who believe that, well, this must be how it's done:  "He is successful, therefore I should deliver my own presentations this way."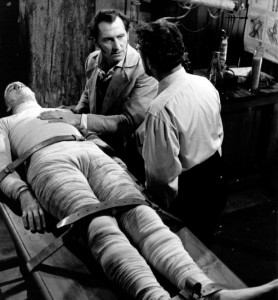 You see examples of this at your own B-School, as in when a VP from a local insurance company shows up unprepared, and reads from barely relevant slides.
He then takes your questions in chaotic and perhaps haughty form.
Who could blame you if you believe that this is how it should be done?  The bad business presentation is, after all, the unfortunate standard.
But this abysmal level of corporate business presenting offers you an opportunity . . .
You need only become an above-average speaker to be considered an especially powerful presenter.
A presenter far more powerful than Mr. Muhtar Kent or any of 500 other CEOs.
It is completely within your power to do so.
For more on avoiding the bad business presentation, consult The Complete Guide to Business School Presenting.