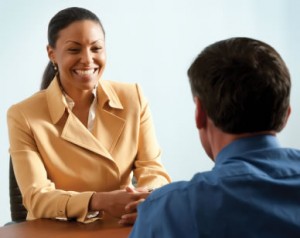 Your job interview presentation is probably the most important business presentation you ever make.
And you will do it frequently throughout your career, either for internal advancement in your corporation or as you move from firm to firm.
So how do you do it?
What are those job interview presentation secrets folks hide from you?
This is a superb slide show on the top 11 reasons why recent college graduates lose out on jobs.  It comes from Mark O'Toole.
Job Interview Presentation Failure
Reasons range from not doing research on the company . . . to dressing for failure . . . to not knowing how to carry on a conversation . . . to demonstrating that you're clueless about what you want to do.
Paradoxically, the job interview presentation is such a critical node in the skein of the young person's business career, yet anecdotal evidence suggests that it's given not nearly the time and attention it deserves.  It's a business presentation, crucial to your advancement.
Devote your energies to learning the basics.
This slideshow by Mr. O'Toole lays out the fact in unsentimental fashion.  And in detail.
Take his message to heart!
Have a look HERE.