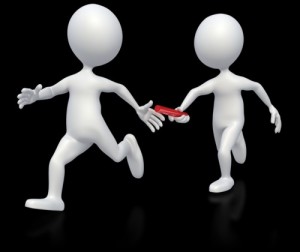 In writing this business presentations blog for more than five years, I can now generalize a bit about what people truly want and need in their presentation tool box – particularly about the presentation transition.
Most folks understand that they don't know what they need, exactly, and so they come here.
But others have specific questions.  They query Google . . . or even Yahoo.
And their query takes them to one of my most-read posts.
I would never have guessed that this was the most serious problem that folks in group presentations face.
The most-searched term or phrase that brings folks here?
It's this . . .
"How to transition between speakers"
Transitioning Need Not be Tough
I was surprised, too.
But when you think about it, it's one of the least addressed issues in delivering group presentations.  No one practices it, because no one really knows how to do it.
Or what principle should guide the handoff.
Where it should take place.
What to say that knits the parts together.
At its worst, the transition is simply a clean break.  One speaker stops . . . walks off . . . the other speaker arrives and begins talking.
No continuity.  No connection.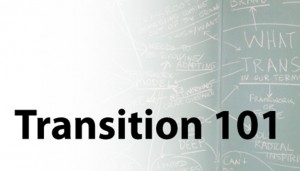 At best, it's an uncomfortable 15 seconds of shuffling, stuttering, and muttering as the speakers awkwardly do something on-stage that they've never done before.
So think about this.
What if your group delivered crisp, professional hand-offs in your presentation?  You transitioned smoothly and in a way that added value to your show.  In a way that cried out to the audience:  "This team knows its stuff!"
What would that be worth in terms of personal competitive advantage?
You can find out here, in my most-read post on the proverbial passing of the baton:  How to Transition Between Speakers
For more than you ever thought could be written about business presentation transition, you can go here.