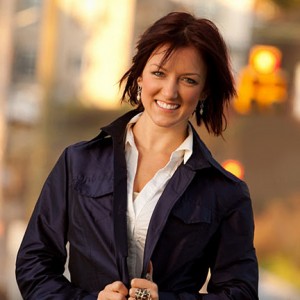 Have you ever thought how your name and reputation in the offline world can be translated into the online world of blogging and social media?
If you don't yet have a blog or participate in social networks, you may be missing out on opportunities to gain a personal competitive advantage when prospective employers, clients, and peers "Google" you.  In this post, I outline three basic steps to help you establish a personal, memorable presence online.
Later posts in this series will discuss advanced topics such as personal branding, and Search Engine Optimization (SEO) so that your name shows up in search engine results pages.
1.  Register the Domain Name for yourname.com
Even if you don't yet have plans for a homepage, you can always set your domain name to redirect to your most-used social network, such as a LinkedIn profile.  In addition, search engines often reward older sites in their ranking algorithms, so by registering your domain name sooner rather than later, you increase the chances that your site shows up in a search result for your name.
Search engines do this to make it more difficult for spam sites – which generally have a short lifespan – to gain high search engine rankings. 
How much does it cost?  Usually under $10/year.

How do I purchase it?  Through a domain name registrar such as 1and1 or GoDaddy.
 2.  Get Involved in Relevant Social Networks for Personal Competitive Advantage
Unless you are trying out for the next reality show, the number of facebook friends you have doesn't mean much in terms of personal competitive advantage.  Instead, find more interesting, specific social networks to get involved in.
Even in the case of a large social network like facebook, try to at least narrow your focus to specific groups within that network.  For example, if you're looking for your first job or a new career, LinkedIn woul
d be an option – but to get real value from it you should join groups, such as your Alumni Association, your fraternity or sorority's national chapter (I have discovered many interesting events as well as job opportunities in their discussion boards), and interest groups. 
Twitter is a good option if you search for and engage with people talking about specific keywords that are in your niche, avoid the trap of posting "what I ate today" (unless you're in the health & nutrition industry), find groups, connect with local Tweeters, and check-in [mostly] to places that add to your persona.
We know you can't resist checking into the local pub on foursquare but again, if you're not in the home-brewing industry or auditioning for a reality TV show, then you probably want to avoid this most of the time.   Unless you're a Giants fan like me, and you run into Eli Manning.
Keep an eye out for new social networks related to your interests and connect with the early adopters there.  Request invitations to networks still in "beta" testing mode to gain an edge by being known as a digital pioneer.
Whenever you sign up for a new network, add your URL (from step 1) to your profile.  This will pass some "link juice" from the social network to your site, though in its infancy.  Then, the more followers / friends / connections you have on the social network, the more your site will be rewarded as well.
Bonus Tip:  Use the same avatar for as many social networks as possible.  Name your image yourname.png before uploading it to all of your networks for a slight potential Search Engine Optimization benefit.  More important, using the same image will help real people recognize you across the social web. 
Similarly, sites like Twitter and YouTube also let you select a background image, so try to use the same one to enhance a real person's ability to identify you online.
3.  Create Original Content . . . Be Particular about Sharing
You may want to start a blog to share your "thoughts, updates, and interesting links."  This is a popular option but hardly gives you a Personal Competitive Advantage.  To gain an advantage over many of the uninspiring, recycled-content blogs and redundant status messages out there, you need to find a unique angle and keep working that angle i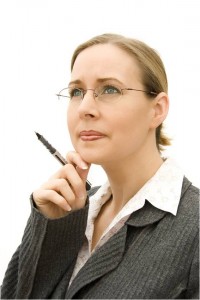 n everything you post.
If you choose to share content from other sources, be sure that it isn't  just to reiterate the points in the latest Mashable article.  Instead, offer insight into how you formulate your own thoughts about the subject, and provide a new perspective.
Eventually you won't even have to think about it: you'll find your true voice and content will flow from your pen – er, keyboard – naturally.
In the meantime, focus on one topic area that relates closely to your career aspirations and goals for your online presence, and mix with a healthy dose of personality.
In developing this topic area, you should think about what lifts you out of a crowd of people with similar aspirations.  Is it your international upbringing that makes you unique?  Perhaps it's your passion for all things turquoise?
You can certainly use these angles – which make you unique in the offline world – to make you more memorable and interesting in a world wide web full of undifferentiated "stuff." 
Wrap-Up
Ultimately, gaining a personal competitive advantage online is a matter of setting up your technical foundation, then building on it with your own personal brand of humor, sarcasm, wit, or intellectual perspective.
For more on building your personal competitive advantage online:   http://colorandcode.biz/personal-branding-consultation/