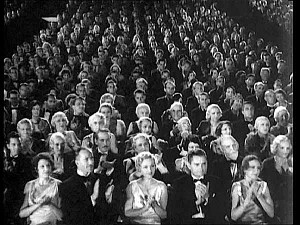 Do you face a listless, distracted audience?
Do your "listeners" check iPhones every few seconds?   Text?   Chat openly in side conversations?
Do they sit with glazed, far-away looks?
The problem is probably you.
No way are you delivering on what should be a passionate, especially powerful presentation.
How DO you Engage Your Audience?
In this video interview with Concentrated Knowledge Corporation's Executive Insights Program, Andrew Clancy quizzes Dr. Stanley K. Ridgley on how to connect with an audience that seems disconnected and disinterested in what you have to say in your business presentation.
Dr. Ridgley identifies a remedy for you, how to hook and reel-in an errant audience.
He also offers several tips on how to energize your presentation by discarding one of the most common speaking crutches and by moving into the Command Position.
Follow this advice to develop an especially powerful presentation.
Concentrated Knowledge Corporation produces Executive Summaries of many of the world's great business books.  You can review CKC's site at www.summary.com
For more on especially powerful presentations, consult The Complete Guide to Business School Presenting.