This list offers the Top 35 Presentation Books . . . but no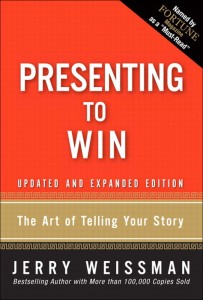 t of all time.
Just, say, from the last 20 years.  They're quite good, and what better way to launch the new year with brio than with a compendium of the finest that presentation experts have to offer?
Here is the PDF for the entire list of Top Presentation Books.
At the top of the list is one of my favorites, Presenting to Win by Jerry Weissman.
To read a related story, here's a great link.
For my own thoughts on the finest presentation resources available, have a look here.
And launch 2016 with a commitment to especially powerful business presentations!