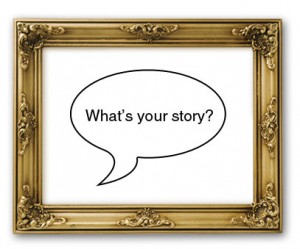 One of the most important business presenting occasions you face in your career is the job interview.
In the interview, you present for your most important client – you.
And the question I'm asked most frequently with respect to how you present your accomplishments is this:
"How do I talk about myself and my qualifications in a way that is honest and forthright and yet does not sound like braggadocio?"
This is a reasonable concern, and if you can find a way to do so, then you will have acquired an especially powerful personal competitive advantage.
No Need to Boast . . .
Few people like to boast, instead going to the opposite extreme of false humility.  Neither boasting nor meekness is the answer.
Instead, try this . . .
Understand that you are not in the interview to talk about your resume.  Your resume got you through the door and into the interview.
Now, the recruiter is searching for something more.  And that "something" is often indefinable.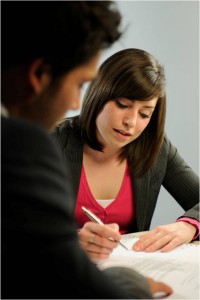 The recruiter is evaluating you for other things, such as corporate fit, personality, working intelligence, verbal acuity.
Many times, the recruiter doesn't know what he or she is actually looking for.
But the recruiter does know what is unacceptable and is thus conscious of disqualifiers.
For the young or mid-level candidate, the atmosphere can feel akin to a minefield.  Some candidates feel that if they go tightlipped, they cannot make a mistake, and so they weigh each word carefully, triangulating what they believe the recruiter wants to hear.
But it is not enough to simply survive without making a slip . . . or a "mistake."
This approach comes off as stiff, artificial, weird.
Instead, go into your interview to make the presentation of your life about you, not what you think the recruiter is looking for.
When it comes time to talk about yourself – here is exactly how to do it.
Talk about what you learned or what you discovered about yourself.
That's it.
Digest that for a moment.
Yes, it really is that simple.  But it's not easy, especially if you aren't accustomed to talking about yourself this way.  It takes practice.
Talk about a difficult group project or a difficult task that required you to adapt and use your unique skill set.  In, say, a group work setting, tell of your learning about the importance of time management, of punctuality.  Translation:
        I have a great work ethic and I'm punctual.
Tell how you learned to deal with people from different cultures and backgrounds and to value difference.  Translation:
        I get along with a wide range of people.
Tell how you discovered that you gain a sense of satisfaction from helping others do their best, drawing out their best qualities and backstopping them where they are weak.  Translation:
        I'm a team-player who subordinates my ego to get the job done for the company, recognizing that others may need help on occasion, help that I freely give.
Tell how you learned about different work styles and of the different ways of tackling problems.  Translation:
     I'm flexible and adaptable to a variety of work environments and people.
For an Especially Powerful Interview
See how it works?
You don't talk about your strengths . . . you talk of what you learned about yourself during the course of a project or task.  So think of a major project you've tackled in the past and build your story around that.
For example, you could say something like this:
"I worked on a major three-month project in my International Business Capstone involving a multicultural team, and in the project, I learned a great deal about myself as well as others.  I believe that I grew not only as a professional, but as a human being.  This gave me a great deal of satisfaction, especially as I saw others developing their skills as well."
Or, if you are a young professional, you could say:
"We received a last-minute project and it was dumped on us without warning, which made us work through the weekend.  That was pivotal.  It was then that I learned that this is the nature of business – chaotic, demanding, unforgiving, unpredictable – and how I respond to the challenge makes the difference between a win and a loss.  That experience forged me, and I'll always be grateful for it."
With that statement, you have conveyed a wealth of positive information to the recruiter.
Of course, it all must be true, so you must adapt your story particulars to your own work life.  And all of us have these moments and experiences, so mine your recent past for them.   Your resume itself has at least a dozen stories, and it's up to you to find them.  When you do find them, craft them, practice them, and use them . . . you will have achieved an important personal competitive advantage.
So always remember these key words . . .
Let me share with you what I learned about myself.
For more on crafting a winning story to gain personal competitive advantage, consult The Complete Guide to Business School Presenting.