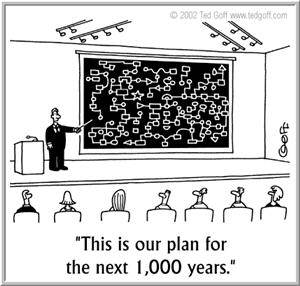 You've arrived at the most important website on the internet . . .
. . . on delivering the especially powerful business presentation in business school.
In fact, this is the only site in the world in English devoted exclusively to business school presenting . . . and that's out more than 1 billion sites.
One billion?
Presentation Wisdom Websites
The internet reached the 1 billion website milestone long ago.
And while no other site focuses on the challenges of business school presenting, plenty of other sites offer superb advice on this or that aspect of delivering a great business presentation.
Presentations of all sorts, in fact.
And in this, we should all adopt a position of humility with regard to the enterprise we call "The Presentation."  We can always learn something new, fresh, different.
Perhaps a much tougher task for us, we can abandon what we thought was true, proper, correct . . . but which sapped our presentations of their energy and brio.
Where can we exercise this attitude of learning and unlearning so that we can become our best, fulfill our presentation potential.
Look Left . . .
I've compiled a great many of the best presentation sites that offer a trove of presentation wisdom, and links to them appear on the left of this site's home page.
Many experts have crafted their own styles of presentation offerings, and you can gain much from exposure to their themes and unique content.
So do have a look at these superb sites to hone your skills.  By doing so, over time you can vault yourself into the top 1 percent of especially powerful business presenters.
This is no idle claim.  It's a promise.
Most important, you can acquire a personal competitive advantage to last a lifetime.
Go ahead.  Don't wait.  Plunge into the presentation pool right now!
Click and enjoy . . .