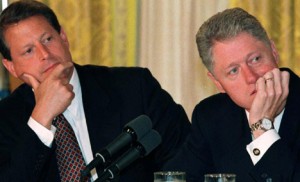 Do you ever consider how you actually appear to people with regard to your facial expressions?
Many folks are seemingly oblivious to their own expressions or to a lack of expressiveness.  Their faces appear dull and lifeless.
Nondescript.
In your business presentation, you communicate far more with your face than you probably realize.  This can be an especially powerful source of  personal competitive advantage.
Your facial expressions can reinforce your message, confuse your audience, or detract from your message.  Yes, there exists something called bad expression, and at its worst, it can generate hostility in your audience.
Your Especially Powerful Communication Tool
Expression is sometimes discussed in conjunction with gesture, and indeed there is a connection.  The power of expression has always been recognized as a vital communication tool, reinforcing words and even, at times, standing on their own.
Joseph Mosher was one of the giants of the early 20th Century public speech instruction, and he dares venture into territory rarely visited by today's sterile purveyors of "business communication."
Mosher actually addressed the personality of the speaker.  These are the qualities that bring success.
[T]here is no one element of gesture which furnishes as unmistakable  and effective an indication of the speaker's thought and feeling as does the expression of the mouth and eyes.  The firm-set mouth and flashing eye speak more clearly than a torrent of words; the smile is as good as, or better than, a sentence in indicating good humor; the sneering lip, the upraised brow, or the scowl need no verbal commentary.
Consider these expressions:  A curl of the lip to indicate disapproval . . . or even contempt.  The raising of one eyebrow to indicate doubt . . . or skepticism.  Sincere furrows in the brow to indicate sincerity . . . or great concern.
Expressions Increase Power . . . or Weaken Your Message
These expressions, coupled with the appropriate words, have a tremendous impact on your audience.  They increase the power of your message.  They ensure that your message is clear.
Facial expressions can erase ambiguity and leave no doubt in the minds of your listeners what you are communicating.  The appropriate facial expression can arouse emotion and elicit sympathy for your point of view.  It's an important component of charisma.
Our expressions can enhance our presentation . . . or cripple it, and thorough knowledge of how our expressions can lift our talk or derail it is essential to becoming a powerful business communicator.  Let's watch how . . .
For more choice nuggets on expression, reference The Complete Guide to Business School Presenting, your source for enduring Personal Competitive Advantage.