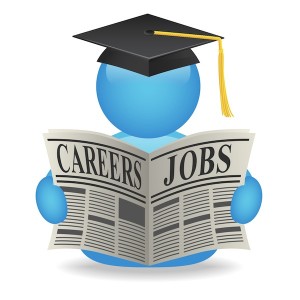 Asking "What's the job market like?" is the wrong question.
Let's say you get an answer.
What, exactly, will you do with the answer?  Hmm?
What?
It's reminiscent of the young man who came to me for advice on getting his MBA, and his first question was "What are the hot jobs?"
"Hot jobs?  I don't understand your question, exactly."
"I ask about the hot jobs, so I can move into that concentration," he said.  He was serious.
That's a foolish approach, and I told him so.  It's like chasing a will-o'-the-wisp.  You expend energy, money, time.  Fruitlessly.  Or for extremely meager fruit.
Dump the "Hot Jobs" Approach
First, I don't know what the "hot jobs" are or even what a "hot job" might consist of.  Perhaps a field that has a temporary shortage of skilled candidates?  If so, that shortage gets filled mighty quick.
Second, it gets filled mighty quick because there is no a lack of folks who latch onto the "hot jobs" mantra and swarm.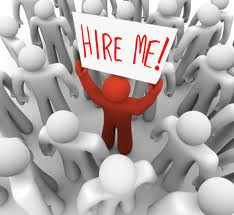 Third, if you base your studies on someone's assessment of the "hot jobs," you could end up in a program that you hate.
To top it off, when you graduate, that "job" might no longer be "hot."
What a fine fix that would be, eh?
Make Your Own Job Market
In retrospect, I'm less critical now than I was at the time of such a question.  Yes, it's a dumb question if the purpose is to guide your study.
A much better question is "How can I create personal competitive advantage so that I win in whatever kind of market exists?"
It's become almost cliche to "do what you love."  But there's a good reason why successful people say this.
I recommend pursuing your passion and make it your goal to become the best at it in the entire world.  Is that a foolish goal?  Exaggerated ambition?  Hardly.
Within the bounds of a chosen profession, there is always room for the woman or man driven by passion and a thirst for self-improvement.  At the firm level, it can be called becoming "a category of one."  I direct you to the book by Joe Calloway of the same name.
Calloway's book demonstrates how firm's can move their brands from the commodity column into the premium brand column.  You can do the same with yourself and your passion.
Become a Category of One
Let's take the topic of cosmetic industry supply chain management.  I'm not jazzed by this topic, but I guarantee that somewhere, someone is.
And that person should chase that profession insanely, becoming the finest cosmetic industry supply chain manager in the world, in both the micro and macro sense: learned in the industry, knowledgeable of the major players, and steeped in the intricacies of the specialty.
Relentless focus and study sharpens you like a surgical instrument.
And as your skills increase, the number of your viable personal competitors begins to fall off.
You increase your value to potential employers . . . you speak with far greater knowledge and surety than someone more superficially educated.
And it is this way that you find your calling.  This is how you find your "blue ocean."
It is here that you find your job market . . . not the job market.
Forget about pursuing the "hot jobs" of the moment, like the herd.
In all of this, in every bit of this, you can add value to your personal warehouse of skills by becoming a superb presenter.  Every firm and every profession lacks great presenters.
Become that Category of One and showcase your skills as a powerful and competent presenter.  Here's how . . .